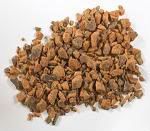 Are you ready for a candy fix? Go get your
Butterfinger Snackerz Coupon
while it's available. The coupon is for $1/2 bags. Some use zip code 90210 if they don't see the coupon.
Single bags (the perfect size for munching) will be on sale at Walgreens next week (beginning 1/30) for $0.39 cents, with the Walgreens Store Coupon.
How To Get this Deal:
Buy 2 bags Butterfinger Snackerz at the regular price each
Use
one $1/off 2 coupon (give them this Mfg. coupon first)
Use the Walgreens ad coupon next to bring price down to $0.39 cents each
Get two for FREE (just pay tax)
You may need a small filler to keep the register from beeping, so a Valentine pencil for $0.20 would work well.